Achieving a gold medal in the graduate studies or acing the PhD degree from reputable institutions can only put a stamp of a qualified person but your career completely depends on the proficiencies and technical skills achieved throughout the academic time span. You might have unlocked a good deal of opportunities while struggling on the toes to find a better job for yourself in the UAE. In the current tech era, an ample number of candidates are hunting for jobs in Dubai to ace success by comprehending their career goals professionally. We are living in the society where the worth of qualification has decreased by the time but a person possessing reputable job in foreign culture would assure personal satisfaction as well as security to future at all levels.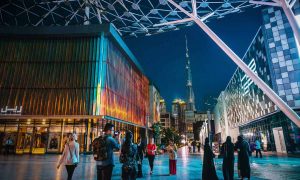 Although the internet is full of posts and studies for the tips to find a job in the UAE, struggles are one of those factors, which make a person determined to prosper its future by learning the lessons and motivating itself to reach the point of success through walking on the roads of thorns. Across the globe, UAE is recognized as a high-life gulf area where shopping and trendy lifestyle is the basic intention to live a perfect life in the world. However, many people have broken their hush to talk about the professional struggles that have made them serve the workforce through their endless efforts. We might have thought about the easy routines and stress-free lives of people working in UAE but this is not the complete picture; there is definitely a long story of the unlimited hunts and undergoing processes to bring up their position in the corporate world.
If you are one of those looking for online tips and tricks to get reputable job position without juggling the bossy heads of stubborn recruiting organizations, here we write you some easy job hunt tips in Dubai to flourish your future by receiving an impeccable job in no time:
Build Social Connections
Utilize your free time by making social connections around the world.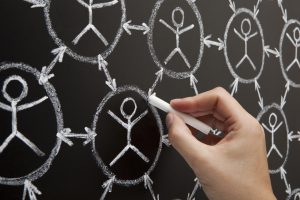 If you want to pursue a career in a reputable field offered in the premises of Dubai, talk to the acquaintances and/or your close friends by discussing the professional plans to achieve success in nearer time. Don't miss out the chance to avail the opportunities that are waiting for you to say "yes" – call out your friends and family and share your dreams to step up in the corporations located in Dubai and UAE. This is the best time to question your heart out with the social connections and ask what are the best ways to find jobs in Dubai?
Explore the Internet
Are you a headhunter or a job seeker?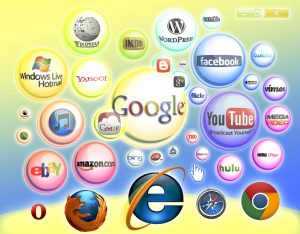 Both the individuals perform in a similar way but actually, their goals are different. A job seeker tends to search for a job for himself in a reputable firm while a headhunter aims to provide jobs to job seekers that suit their professional expertise. Being a job seeker, you must be capable to turn up the spirits and use the technical skills to search a job for yourself over the internet. Don't waste your time for someone who'll bring a plate of the job to you because the expectations sometimes give you nothing but woes. Get up from your cozy beds and click on the top job websites in UAE to discover what is meant for you.
Make Dubai your Destiny
If you have never travelled to Dubai ever in your life, it's the best time to pack your bags and land to the ground of healthy economic city where every moment is filled with high-life styles and trends to captivate what one has ever dreamed. Jobs in Dubai can be explored well only if you once make your way to the desired destination. It is highly recommended to search for Dubai jobs while staying there because the best is never easy. Log in to the top job websites in Dubai to find perfect jobs that match your competencies.
LinkedIn Profile Makeover
Are you a professional hunk? Be a mature professional individual to lead your career sophistically acceptable. You might have made a LinkedIn profile to receive updated insights and views of current job positions in Dubai. It's really a good time to apply in UAE as LinkedIn is another career making platform where you not only meet the professionals around the world but also let every other individual explore yourself in the crowd of the novel as well as extraordinary experts. Shine in the list of career-oriented candidates by revamping the LinkedIn profile in minutes to receiving lasting opportunities on the go.
Industry-Specific Hunts
Crown yourself with the industry that represents you. Be specific with the job search if you are really interested in acing the career in the specific industry. No matter what fate will lead you, your motive must define your spirits and eagerness to reach the destination, which is definitely meant, for you. Make up your mind and fix your eyes on the job positions, which associate to your field of interest. Many industries in Dubai are offering jobs to individuals who are passionate to dedicate their skills to the career-growing positions. List yourself among the exceptional candidates who perform well in their industry-specific jobs. Get easy jobs in Dubai by simply motivating yourself through perfecting the tricks of job-hunting to lead a prosperous future wherever you step in.
Craft Attractive Resumes
The first impression is the last impression and a perfect resume is a key that encourages you to step up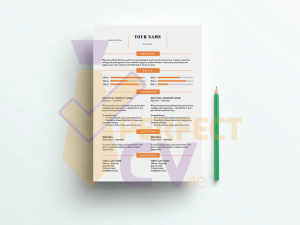 the ladder leading to professional success. Recently, many students have asked how to get a job in Dubai for fresher and unfortunately, they are still clueless to find a perfect answer for their query. The best time to visit Dubai for the job is immediately after receiving your qualified degree so that you can get time for yourself to improve the skills for maximum personal growth. While there is a massive competition in Dubai's job market, one has to be tactful in aligning itself in the fierce market. You just have to work on maintaining your profile while rest is assured. Phrase out the inadequate information from your CV and jot down the specific details to engage the recruiter's interest.
Get Immediate Visa
Are you finding an answer for how to get a job in Dubai on visit visa?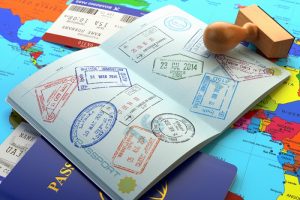 Well, it's surely something really important to know the initial phases before serving the reputable firms. Visit visa can be a source of letting you introduce to the corporate society in UAE but work visa is significantly important in making your mind to start heading to new ventures. Your few efforts can make your future and this is where you have to begin your dream career. The visa is not obtained at a right time but you can access one if you have the will and passion to achieve your desires in no time. Get yourself hooked up in the line of visa buyers and wait for your turn to accomplish the professional goals.
Prepare your Documents to Land Anytime
Finding jobs in Dubai can become even more hectic if you have not prepared your credentials. Some of the very important documents are required to apply for a job in Dubai because this is what the company will request you to enter the field until you get the better one. Here is the complete checklist of the essentials you must take it with yourself while applying for the reputable jobs in UAE: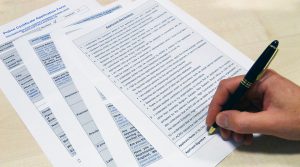 National Identity Card
Maximum 2 Copies of your Parent's ID Card
Passport Size Professional Colored Photograph
Driving License (if applicable)
Colored copies of Passport
Original academic degrees
Achievement certificates
Experience letter of the previous job
All of the above-mentioned documents are required to be attested so that the companies may find proof of the authenticity as well as the assessment to let you go ahead in the process of recruitment.
Job-hunting in the current era is extensively taking away the real time to proceed in the professional line energetically as one has to rub himself to the wrong way before acquiring the best results by accomplishing his dreams. Don't give up while the search is not treating you the way you want; move on and try better approaches that guarantee to let you achieve the success in no time.