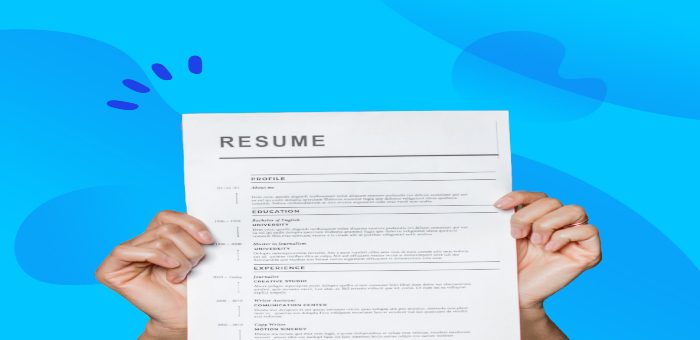 8 Resume Writing Tips for The Next Job Search After College
If you are freshly out of college and looking to apply for a job, then we are here to help you out. The resume formatting that you have been using for internships or any other side-jobs will have to change now. Your resume will now be more focused upon growth, developments, achievements, and results. Therefore, we have provided some tips that are going to guide you through that journey.
Skip out on college extracurriculars
Any extracurricular activities, coursework and social clubs are important during your graduating period. After graduation they need to be placed in the additional information section or removed entirely. Listing your college classes isn't required anymore. Only add brief details or sentences about any activities or social involvement if need be.
It will then leave you plenty of space to include your actual job experience and accomplishments. Hiring managers are looking to know about your work experience. And whether your skills align with the job opening they have.
Move the education section after work experience
Any job experience you have, comes above your educational qualification once you have agreed. According to experts, recruiters spend no more than thirty second on resume reviewing. Hence, it is important for your work experience to be the central point of your resume.
Recruiters want to know where you have worked and the acquired achievements. After they have gone through the whole resume, only then they will turn their focus on education. This section will not be a priority for them, even if you have graduated from a prestigious institute.
Focus on the results attained from your first job
The responsibilities you held in your previous job need to be laid out in detail in your resume. Mention any relevant quantifiable accomplishments. Including any projects and achievements that relate to the position is essential too.
It is always good to include numbers and statistics if the situation allows. They grab the attention of the hiring manager instantly. They are a really impactful and speedy way to indicate your value as an employee.
Highlight any professional or career development
It creates a good impression on your potential employers that you are eager to learn and develop more. Participating in a major industry conference or completing a training class or certification should be mentioned. For instance, if you used to work as a digital marketer and became certified by Google AdWords, then include that.
Moreover, recruiters are on the lookout for candidates that have good leadership abilities. If you have experience of a leading role, then be sure to add that. Any additional responsibilities stretch assignments or projects are all effective resume material.
Focus on the soft skills
Mentioning your soft skills is necessary when you are writing a resume. Most often if a company is hiring , they are going to train the employees in their own way. Soft skills, such as teamwork, communication or leadership are not included in training. Therefore, companies tend to hire applicants who already have these abilities. But do not simply state that you are an "effective communicator" in your resume. Instead, provide an evidence that supports that claim. Such as " Presented senior directors with quarterly earnings and relayed recommendations back to the team".
Write in a way that fits the job description
It is important to be aware of this fact. A general resume that aligns with mostly all positions does work. But it is always better to have one that is specifically tailored to the role you are applying for. Read the job description and craft a resume that fits it. Use the keywords that are sprinkled throughout the details for the role. Highlight any achievements, experiences or skills that match with the description.
Have a strong opening statement
Make it easier for the recruiters to understand which position you are applying for. This can be done by having a summary statement in the beginning, based on your goals, passions, and skill set. It does not have to be long paragraph though. Just keep it brief and direct.
Proofread your resume
The biggest source of annoyance for hiring managers are grammar and spelling errors in a resume. However, they are unavoidable as a human being. It can be difficult to pinpoint your own mistakes so you can also ask someone else to proofread. While friends or family members are your first option, it is better to turn to a professional for this job. They are much suited to the task, being aware of the technicalities involved.
Following our tips is sure to result in writing a perfect CV that wont fail to impress your employers. For further help, you can also hire our professional resume writing service for top quality documents.